MOROCHIC sell exquisite , handmade boho bags made in Marrakech!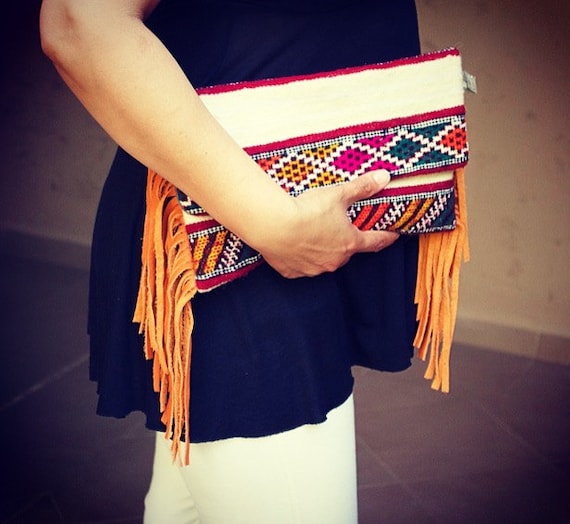 The bag has a orange suede fringe on the sides. The inside of the bag is lined with grey suede with a small pocket inside. It also comes with a detachable grey suede strap.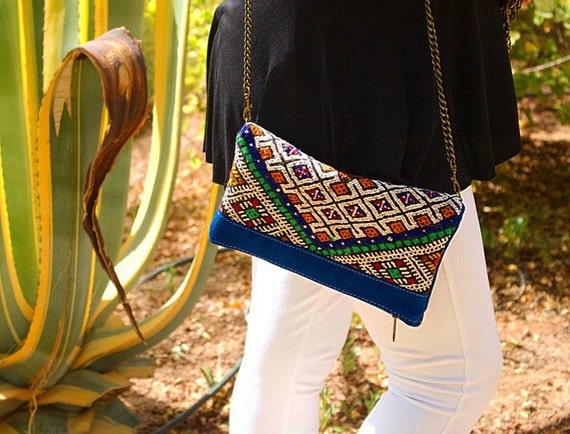 Handcrafted Moroccan Berber bag made in blue suede and vintage Berber Kilim rug.