This friendly little robot named Note Robot V09, created by Peculiaris, is the perfect desk companion! Aside from being adorable, it is super useful too! Not only that it holds your note, it also keeps a pen ready for a quick scribble. Place the Note Robot on top of your note papers and it'll always be there to help you remember your next task with a smile.
Each of the Note Robots is uniquely handmade by Naama, the owner at Peculiaris, with polymer clay, watch parts and other whimsies. Each little robot is completely unique. Currently you can find two different versions of these friendly robots in the Etsy shop.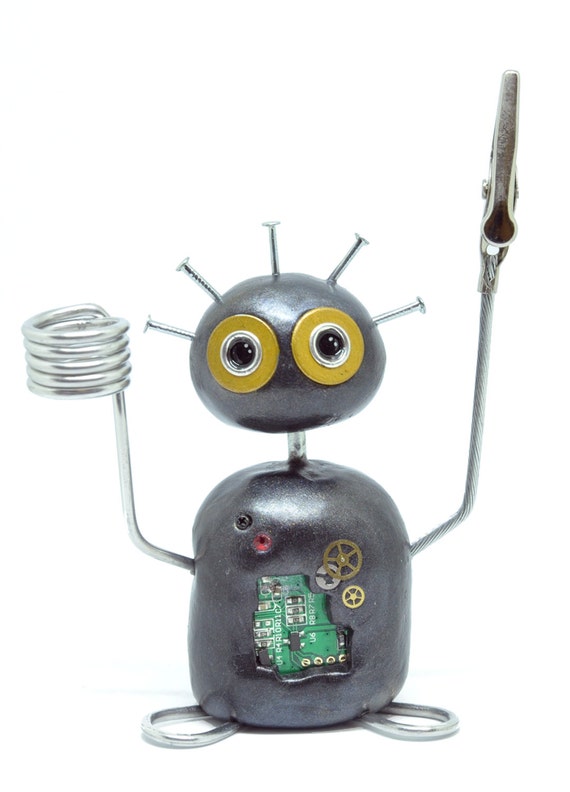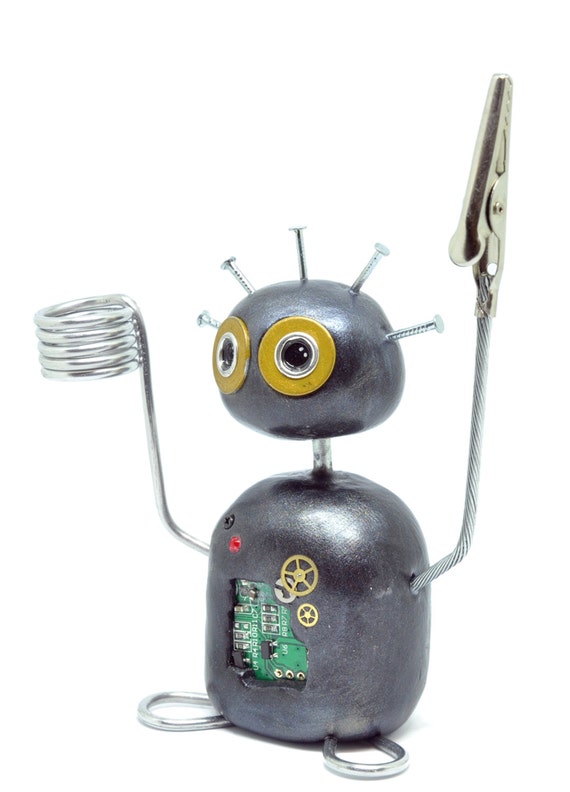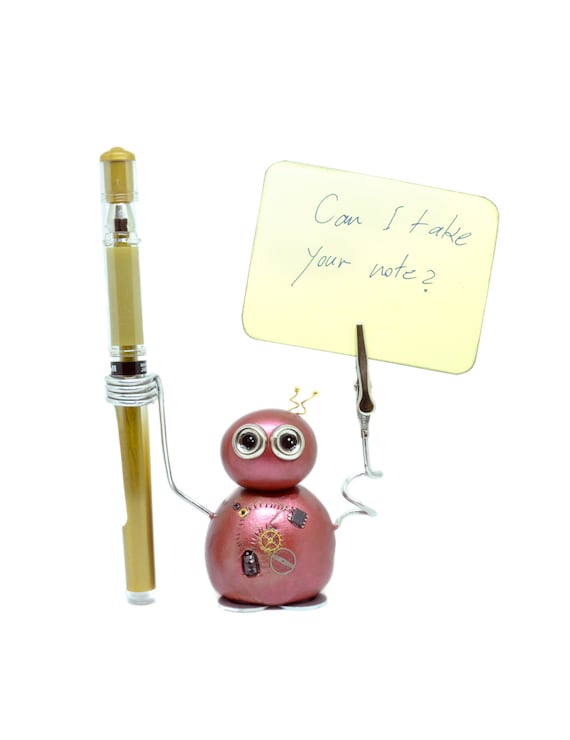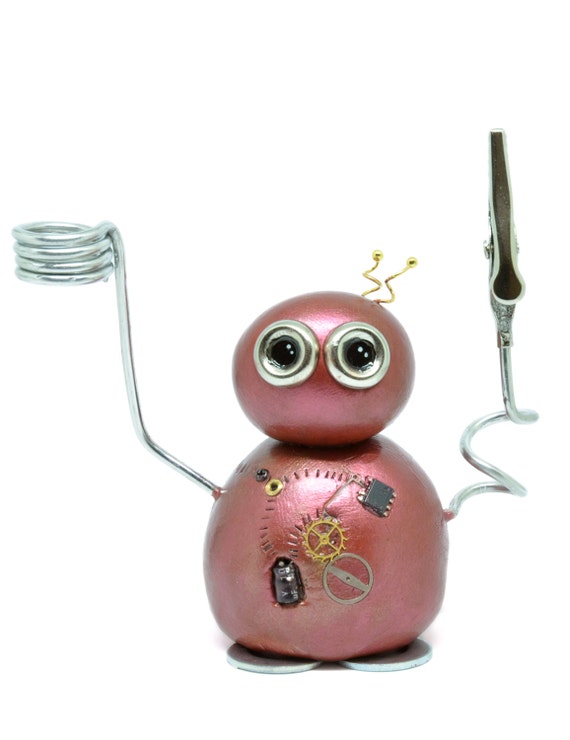 For a 360° look of this Note Robot check out the video below.