This is another installment to my Victorian art series. Her name is Marielle. Marielle is adorned in regalia with hues of red, pink, gold and green leaves on her blouse for contrast. The background is abstract with hints of green and red tomes.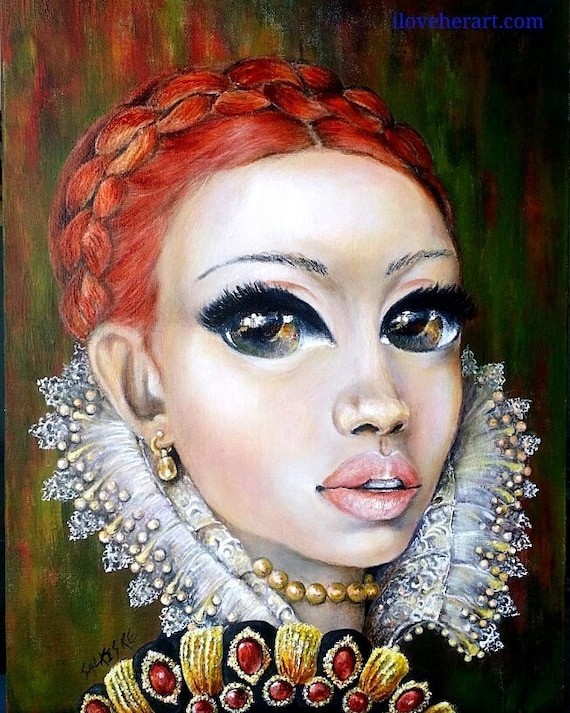 The is painting is the third in my "Am I Black Enough? " Art series. I wanted to tell a story about skin color and self love. Something I know all to we'll but I wanted to express the other spectrum of it. I love all women. We share so much more in common than our outward appearance allows us to explore.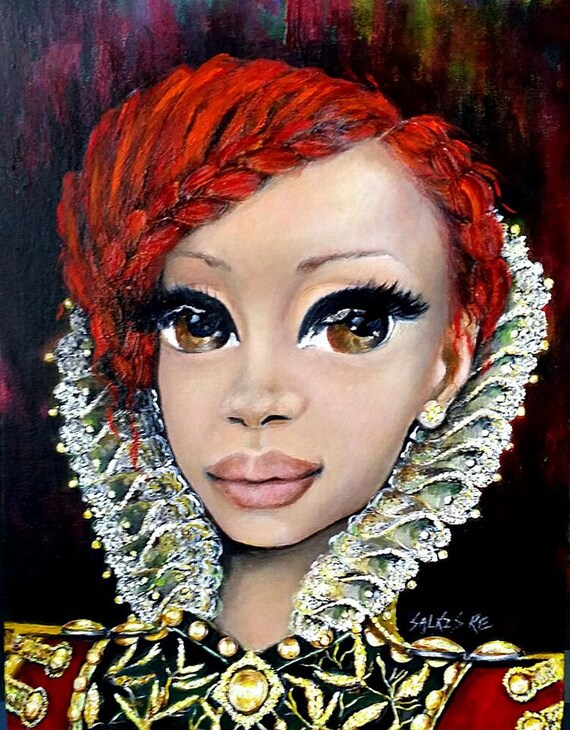 The and final installment to my "Am I Black Enough?" art series. Her background is a dark red toned abstract theme, followed by her rich Victorian style collar and jeweled red gown. Her hair is also rich tones of reds and burgundy with a french braid hair style. This is a hand painted giclee reproduction that comes with a custom mounted matte for framing.